Here are the newly picked up scripted shows as of today:
ABC
COMEDIES
Schooled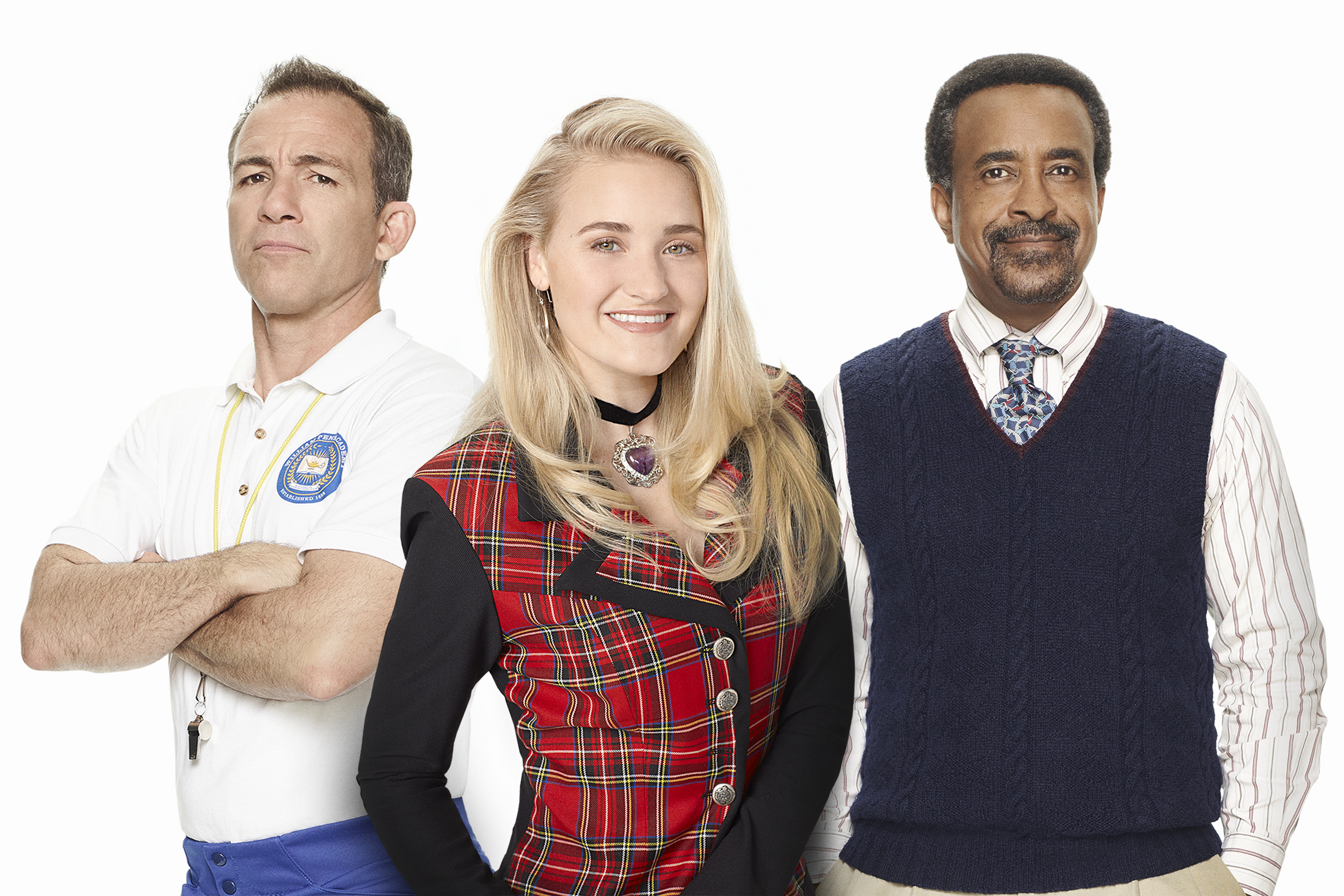 The ABC Television Network has made a straight-to-series order of a new spinoff based on the hit comedy The Goldbergs. The series is slated for 2018-2019. The spinoff will be set in 1990-something and follow the hilarious teachers of William Penn Academy – led by Tim Meadows (Principal Glascott), Bryan Callen (Coach Mellor) and AJ Michalka (Lainey Lewis) – who, despite their eccentricities and crazy personal lives, are heroes to their students.
The Kids Are Alright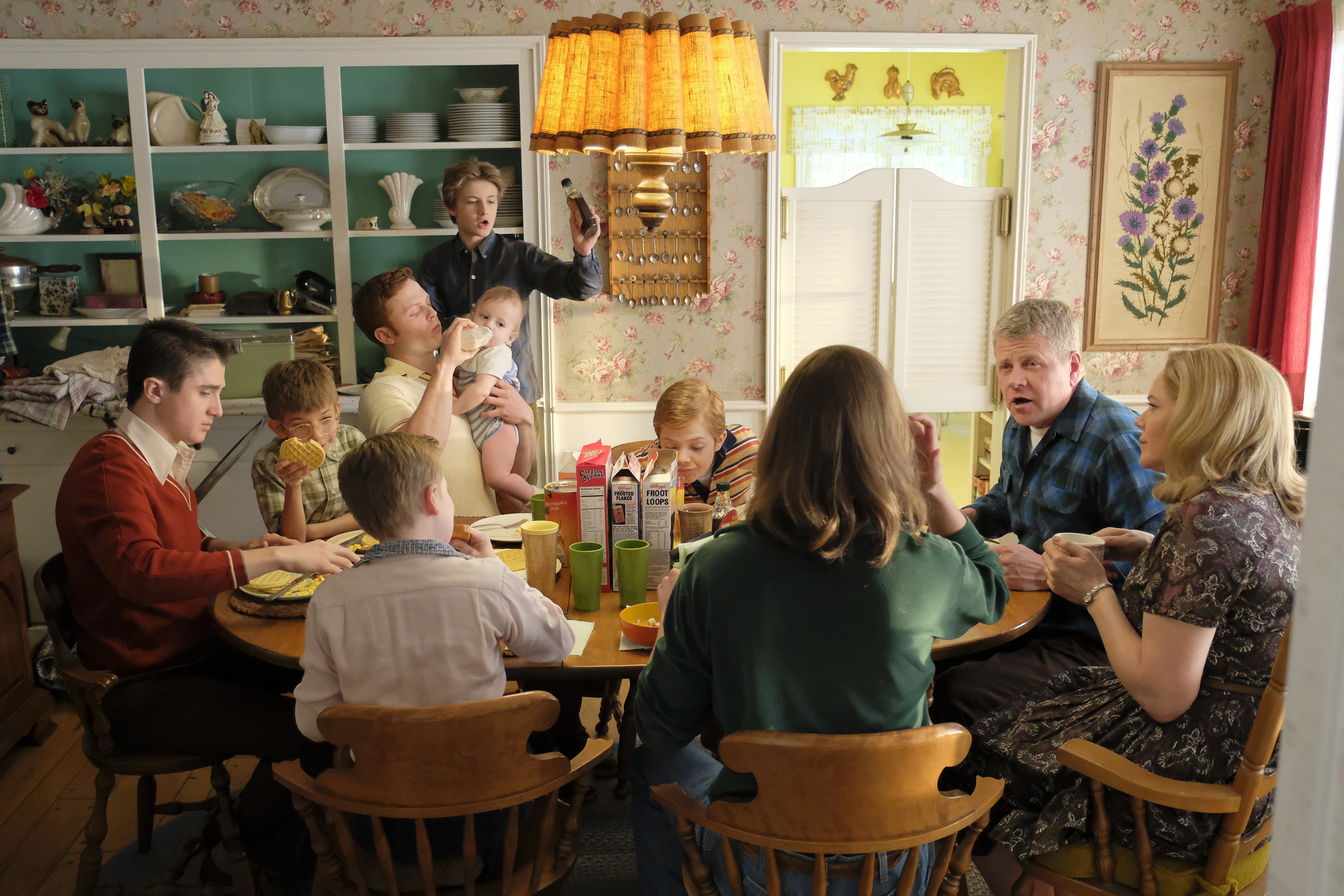 Set in the 1970s, this ensemble comedy follows a traditional Irish-Catholic family, the Clearys, as they navigate big and small changes during one of America's most turbulent decades. In a working-class neighborhood outside Los Angeles, Mike and Peggy raise eight boisterous boys who live out their days with little supervision. The household is turned upside down when oldest son Lawrence returns home and announces he's quitting the seminary to go off and "save the world." Times are changing and this family will never be the same. There are 10 people, three bedrooms, one bathroom and everyone in it for themselves. The series is inspired by the childhood of writer/executive producer Tim Doyle.
Single Parents
An ensemble comedy that follows a group of single parents as they lean on each other to help raise their sevenyear- old kids and maintain some kind of personal lives outside of parenthood. The series begins when the group meets Will, a 30-something guy who's been so focused on raising his daughter that he's lost sight of who he is as a man. When the other single parents see just how far down the rabbit hole of PTA, parenting, and princesses Will has gone, they band together to get him out in the dating world and make him realize that being a great parent doesn't mean sacrificing everything about your own identity.
DRAMAS
The Fix
Attorney and author Marcia Clark co-writes and executive produces a new legal drama about Maya Travis, an L.A. district attorney who suffers a devastating defeat when prosecuting an A-list actor for double murder. With her high-profile career derailed, she flees for a quieter life in Washington. Eight years later when this same celebrity is under suspicion for another murder, Maya Travis is lured back to the DA's office for another chance at justice. This legal thriller is executive produced/co-written by Clark, Liz Craft and Sarah Fain, and is from Mandeville TV and ABC Studios.
Grand Hotel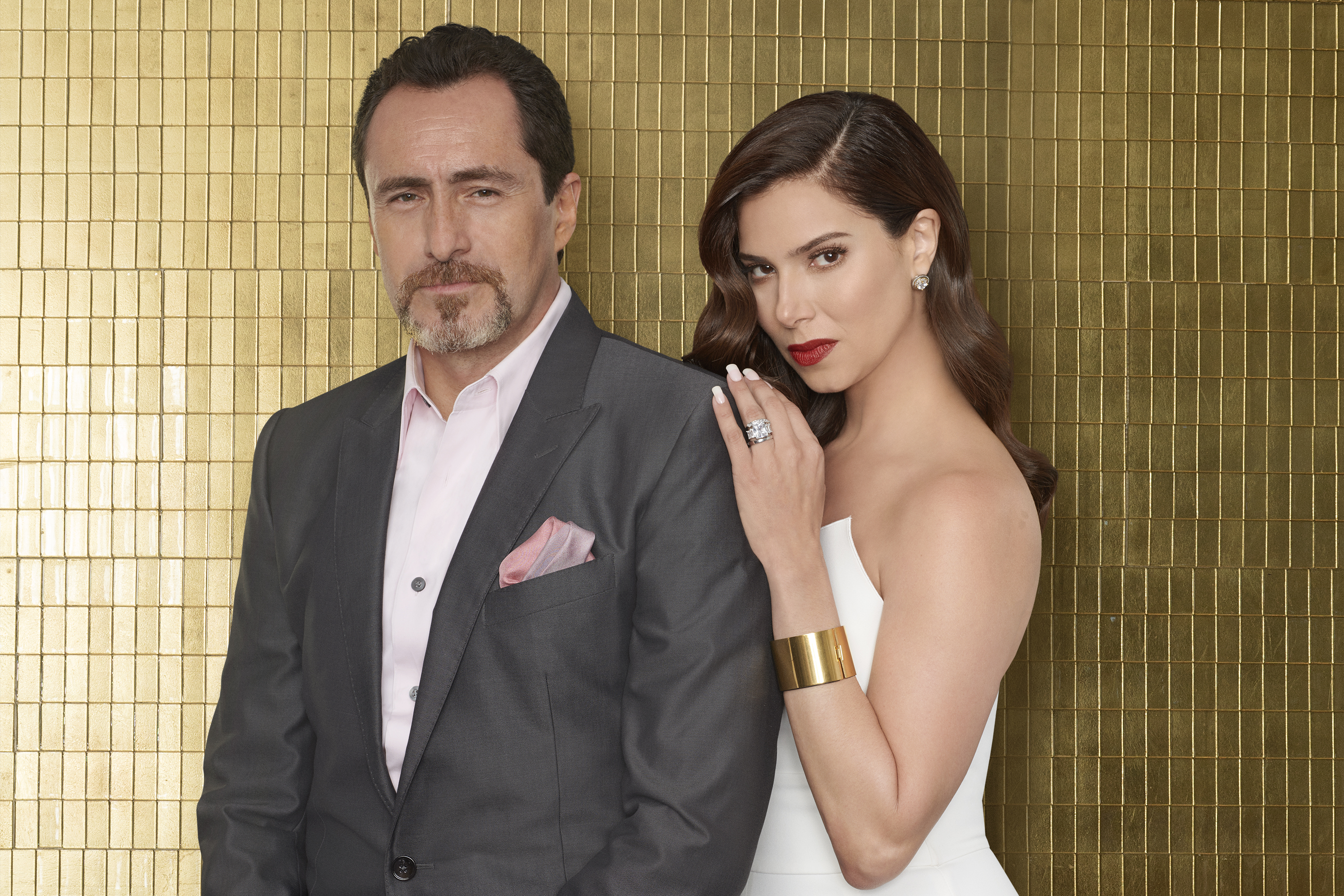 Eva Longoria executive produces this bold, provocative drama set at the last family-owned hotel in multicultural Miami Beach. Charismatic Santiago Mendoza owns the hotel, while his glamorous second wife, Gigi, and their adult children enjoy the spoils of success. The hotel's loyal staff round out a contemporary, fresh take on an upstairs/downstairs story. Wealthy and beautiful guests bask in luxury, but scandals, escalating debt and explosive secrets hide beneath the picture-perfect exterior. The show is based on the Spanish series.
Whiskey Cavalier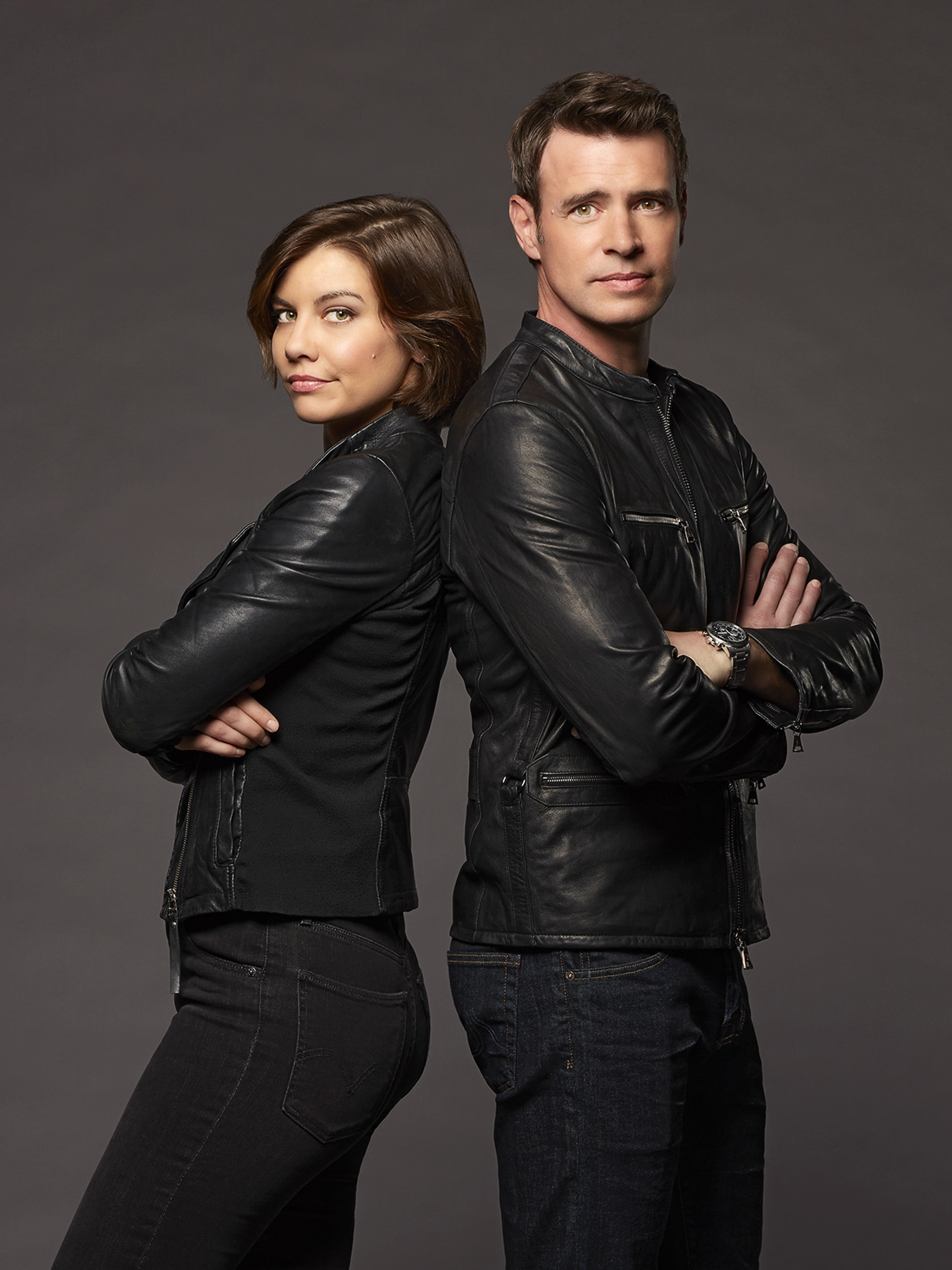 Whiskey Cavalier is a high-octane, hour-long action dramedy that follows the adventures of tough but tender FBI super-agent Will Chase (codename: "Whiskey Cavalier"), played by Scott Foley. Following an emotional break-up, Chase is assigned to work with badass CIA operative Francesca "Frankie" Trowbridge (codename: "Fiery Tribune"), played by Lauren Cohan. Together, they lead an inter-agency team of flawed, funny and heroic spies who periodically save the world (and each other) while navigating the rocky roads of friendship, romance and office politics. The series is from writer/executive producer Dave Hemingson and executive producer Bill Lawrence with Warner Bros. Television.

The CW
The Legacies (The Originals spinoff)
Continuing the tradition of THE VAMPIRE DIARIES and THE ORIGINALS, the story of the next generation of supernatural beings at The Salvatore School for the Young and Gifted. Klaus Mikaelson's daughter, 17-year-old Hope Mikaelson; Alaric Saltzman's twins, Lizzie and Josie Saltzman; and other young adults come of age in the most unconventional way possible, nurtured to be their best selves... in spite of their worst impulses. Will these young witches, vampires and werewolves become the heroes they want to be - or the villains they were born to be?

Charmed
After the tragic death of their mother, three sisters in a college town are stunned to discover they are witches. Soon this powerful threesome must stand together to fight the everyday and supernatural battles that all modern witches must face: from vanquishing powerful demons to toppling the patriarchy.
Roswell, New Mexico
After reluctantly returning to her tourist-trap hometown of Roswell, New Mexico, the daughter of undocumented immigrants discovers a shocking truth about her teenage crush who is now a police officer: he's an alien who has kept his unearthly abilities hidden his entire life. She protects his secret as the two reconnect and begin to investigate his origins, but when a violent attack and long-standing government cover-up point to a greater alien presence on Earth, the politics of fear and hatred threaten to expose him and destroy their deepening romance.
All American
When a rising high school football player from South L.A. is recruited to play for Beverly Hills High, the wins, losses and struggles of two families from vastly different worlds - Crenshaw and Beverly Hills - begin to collide. Inspired by the life of pro football player Spencer Paysinger.
In the Dark
A flawed and irreverent blind woman is the only "witness" to the murder of her drug-dealing friend. After the police dismiss her story, she sets out with her dog, Pretzel, to find the killer while also managing her colorful dating life and the job she hates at the guide dog school owned by her overprotective parents.
CBS
COMEDIES
Fam
Multi-camera comedy about a woman's younger half-sister who comes to live with her and her fiancé to escape their train wreck of a father
Welcome to the Neighborhood
Multi-camera comedy about the nicest guy in the Midwest who moves his family into a tough neighborhood in L.A. where not everyone appreciates his extreme neighborliness.
Untitled Damon Wayans, Jr. Project
Multi-camera comedy about a young married couple whose evenings have become comfortable and routine; their lives are completely upended when a young musician moves into their spare bedroom and brings with him the complications of being an up-and-coming mega pop star - sometimes even the paparazzi.
DRAMAS
God Friended Me
Drama about an outspoken atheist whose life is turned upside down when he is 'friended' by God on Facebook; unwittingly, he becomes an agent of change in the lives and destinies of others around him.
Magnum P.I.
Reboot of the famed 1980-1988 drama, about Thomas Magnum, a decorated ex-Navy SEAL who, upon returning home from Afghanistan, repurposes his military skills to become a private investigator.
The Code
Drama about the military's brightest minds take on our country's toughest challenges - inside the courtroom and out - where each attorney is trained as a prosecutor, a defense lawyer, an investigator - and a Marine.
The Red Line
Drama about what happens after a white cop in Chicago mistakenly shoots and kills a black doctor; we follow three different families that all have connections with the case as the story is told from each perspective.
F.B.I.
The new series, F.B.I. (working title), is a scripted drama about the inner workings of the New York office of the Federal Bureau of Investigation. Dick Wolf, Craig Turk ("The Good Wife"), Arthur W. Forney and Peter Jankowski will serve as executive producers. Turk will serve as showrunner and is writing the pilot episode. The series will be a co-production of Universal Television and CBS Television Studios.